The Supporting Multilingual Classrooms workshop is being held on the 7th and 8th of July, organized by Croaticum and the European Center for Modern Languages, with the support of The Council of Europe.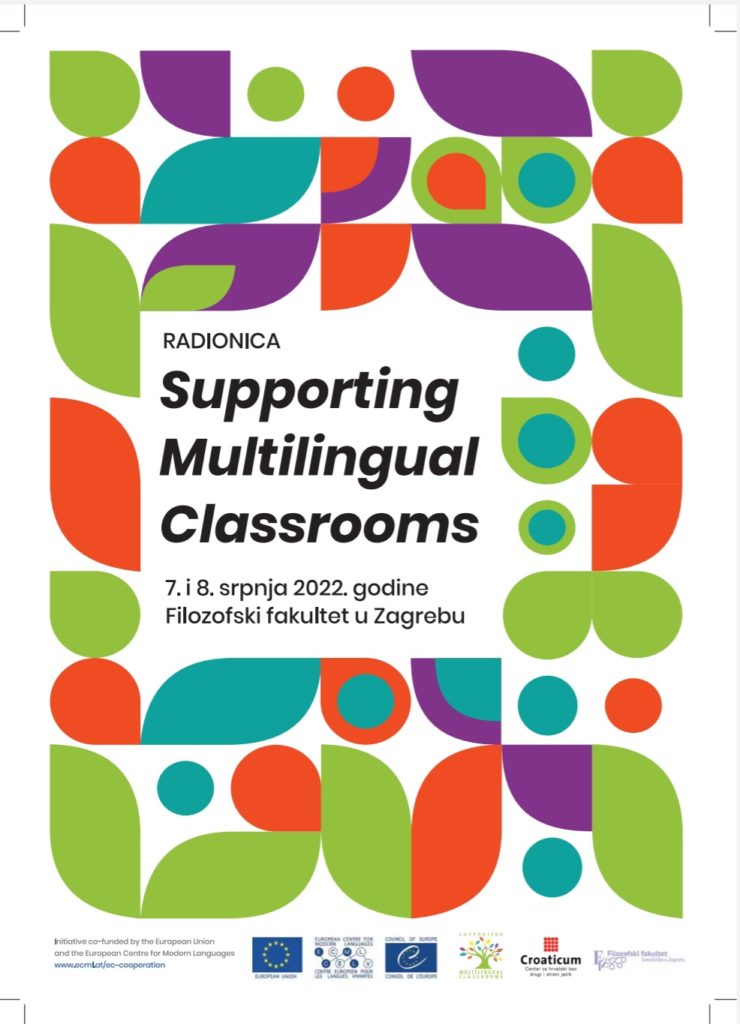 The workshop will be attended by teachers and lecturers of Croatian as a second language who work in different spheres of the education system, as well as employees of non-governmental organizations.
The topic of the workshop is mother tongue teaching in a multilingual environment.
Check out the programme here: